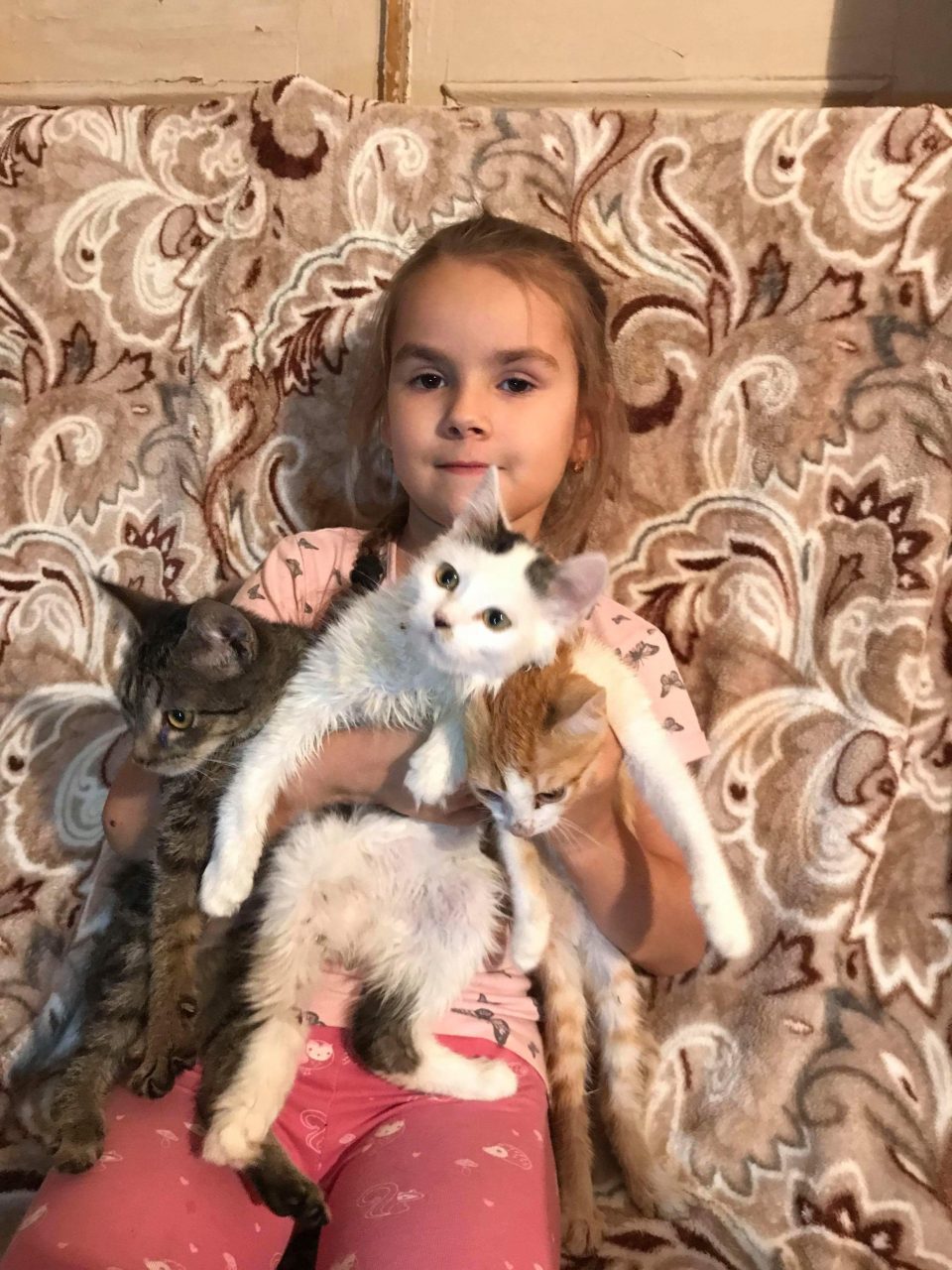 Kittens have a wobbly syndrome. These kittens had a very rough start from the beginning. They were thrown out of a car's window in front of a passing by person. Luckily the person alerted the rescue group, and kittens were taken to the vet immediately. The vet suspected that they were poisoned with something, since they had hard time keeping their balance, walking and eating. Unfortunately, after several days of detoxifying treatment at the clinic, their condition has not improved significantly, and they have not regained their balance. It is not clear whether they were born with this condition, or it occurred as a result of a possible poisoning.
Possibly they have a Cerebral Hypoplasia, a condition when a certain part of the brain have not completely developed (brain tissue underdevelopment).
Right now kittens are living at the shelter, which is not set up for a long term care for such medical condition. Kittens are kept in a separate carpeted room so they don't injure themselves when they fall. Two kittens' heads are wobbly, the third kitten does not have much strength in his paws, so feeding them is a challenge, as they need help in supporting their heads, and the body, so they can eat. Currently they are fed with chicken, broth and some canned food. 
The kittens are living with their mom, who appears to be healthy, and three other healthy kittens, so they can have a better chance to adapt to their condition and learn to live with it.
The shelter is overcrowded, there are currently about 250 animals, and only a few volunteers to take care of them all.
These kittens are very special, and they need more love and attention. Hopefully, we can find a loving home for them, where they will be loved and cared for!